Resources for Indigenous Communities
There are resources to help Indigenous communities feel supported and to understand COVID-19 and pandemics. 
Here are a few:
This website by the Government of Canada explains the financial benefits and supports available to Indigenous peoples during COVID-19.
 

This virtual support hub on Indigenous wellbeing during COVID-19 by the Centre for WISE Practices in Indigenous Health offers support and wisdom for Indigenous peoples during this time. 
 

The Hope for Wellness Counseling Service offers immediate mental health counseling and crisis intervention to all Indigenous peoples across Canada. More information here. Call the toll-free Help Line at 1-855-242-3310, 24 hours a day, 7 days a week, or use the chat box here to connect with a counselor on-line.
 

The Native Women's Association of Canada's in-house elders are supporting people over the phone from Monday to Friday, 9-11 am EST and 1-3 pm EST. Toll-free telephone numbers are available on their website. 
 

The First Nations Health Authority (FNHA) has created a COVID-19 online portal of important information for BC First Nations people, their healthcare providers, and community leaders. 
 

The Yellowhead Institute's COVID-19 & Indigenous Communities: Information and Resources page includes policy briefs, infographics, and toolkits to help Indigenous communities address the impacts of the COVID-19 pandemic. 
 

This colouring book by cartoonist Ricardo Caté and the State of New Mexico shares important health guidelines from an Indigenous perspective. 
 

The United Nations Department of Economic and Social Affair's page on COVID-19 and Indigenous peoples includes statements, declarations, and recommendations on how to address Indigenous communities' needs during the pandemic. 
 

Māori Everywhere's website shares resources and information on COVID-19 for Māori communities and organizations. 
 

Safe on the Land, beautifully illustrated by Melaw Nakehk'o, shows ways Indigenous communities can be safe during COVID-19 (download available under More Resources). 
 

In this video created during Covid-19, Isaac Murdoch shares Anishnaabe prophecy, knowledge and experience with pandemics. 
 

Download these colouring sheets (for all ages!): Spirit Bear's Guide to First Nations Children and Families Staying Safe During COVID-19.
Image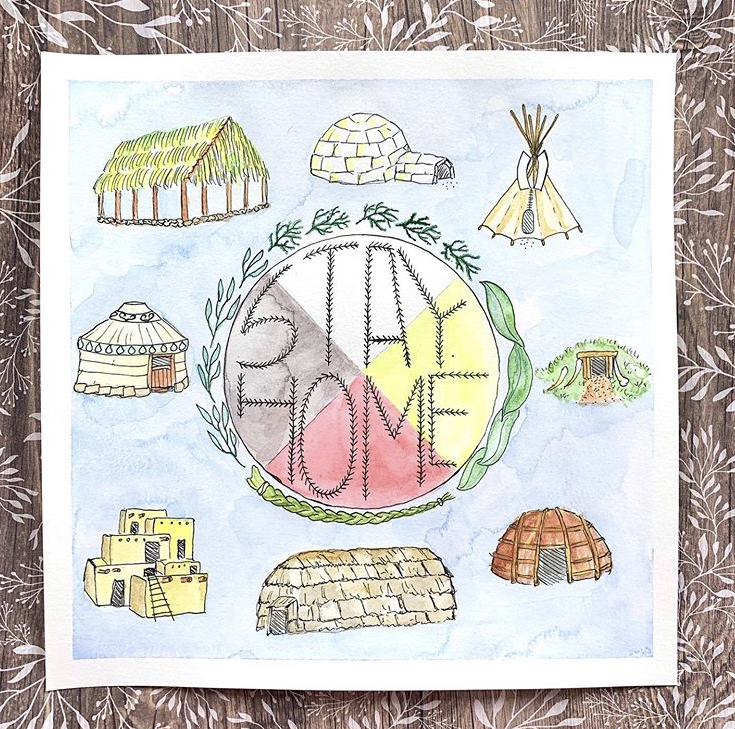 Artwork used with permission from Kat Brown Akootchook, Haudenosaunee and a member of the Oneida Nation of the Thames
More Resources