Welcome to Spirit Bear's website! On this site, you will find information about Spirit Bear's children's books, his calendar, the Spirit Bear Plan to end inequities in public services for First Nations children, youth and families, and much more. Thank you beary much for visiting!
Spirit Bear, including his appearance and story, are protected by copyright, and may not be reproduced, republished, made available, communicated to the public by telecommunication, distributed, transmitted, broadcast, adapted, or otherwise exploited in any manner without the express prior written permission of the First Nations Child & Family Caring Society of Canada.
About Spirit Bear
A member of the Carrier Sekani Tribal Council, Spirit Bear represents the 165,000 First Nations children impacted by the First Nations child welfare case at the Canadian Human Rights Tribunal, as well as the thousands of other children who have committed to learning about the case and have taken part in peaceful and respectful actions in support of reconciliation and equity.
Spirit Bear joined the Caring Society team in 2008 and immediately committed himself to witnessing all of the Tribunal hearings. In June 2017, Spirit Bear was awarded an honourary "Bearrister" degree from Osgoode Law School. In October 2017, he was officially admitted to the "Bear" by the Indigenous Bar Association.
Latest News
Related Resources
Follow Spirit Bear on Twitter
Image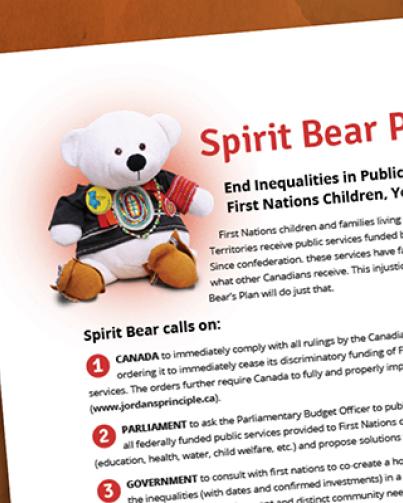 Spirit Bear Plan
End Inequalities in Public Services for First Nations Children, Youth and Families.
Image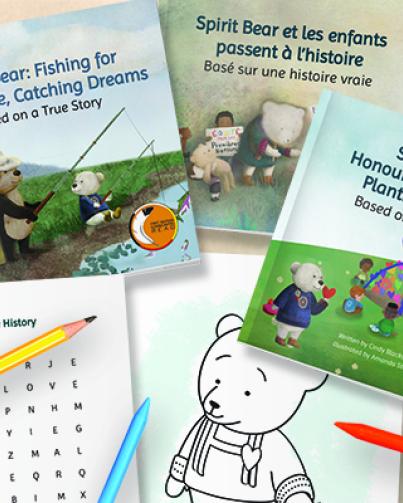 Books & Learning Guides
The Caring Society is proud to publish an award-winning picture book series written by Order of Canada recipient Cindy Blackstock (Gitxan Nation) and illustrated by Spotted Fawn Productions, led by Amanda Strong (Michif)! Every book is based on true events in relation to reconciliation education and it teaches all children and youth that, "just because you're small, doesn't mean you can't stand tall!" 
Image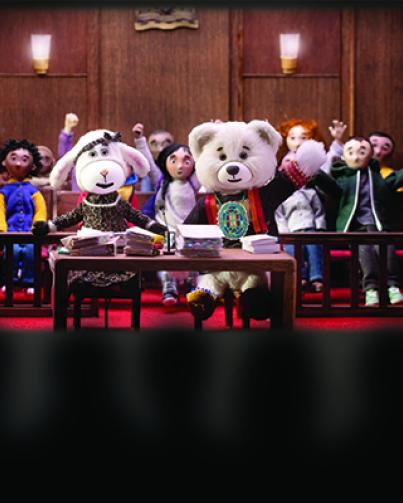 Films
The Caring Society is thrilled to be working with Spotted Fawn Productions to produce three stop-motion films based on Spirit Bear's picture books. Stop-motion animation is the process of bringing static objects to life through a series of photographs that are woven together with sound and digital backgrounds to create a film. 
Image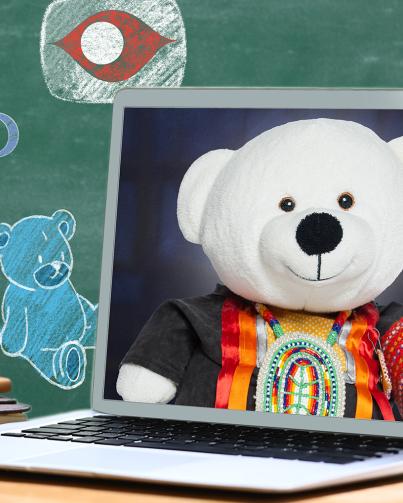 Spirit Bear Virtual School
The Spirit Bear Virtual School supports educators across Canada in their learning and teaching about the Caring Society's campaigns and initiatives for social justice and reconciliation. At the Spirit Bear Virtual School, everyone has access to the Spirit Bear Beary Caring Curriculum, learning guides for the Caring Society's campaigns, and many other helpful resources.
Image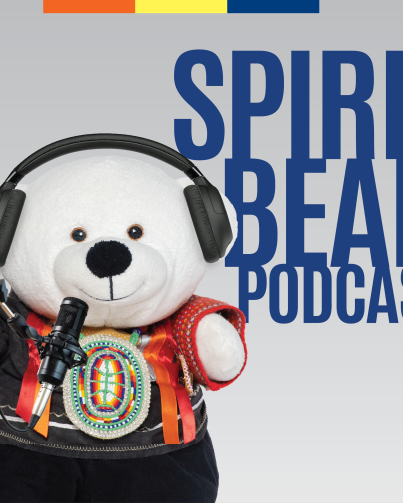 Spirit Bear Podcast
The Spirit Bear Podcast aims to help mobilize knowledge that promotes the wellbeing of First Nations children, young people, families and Nations.
Image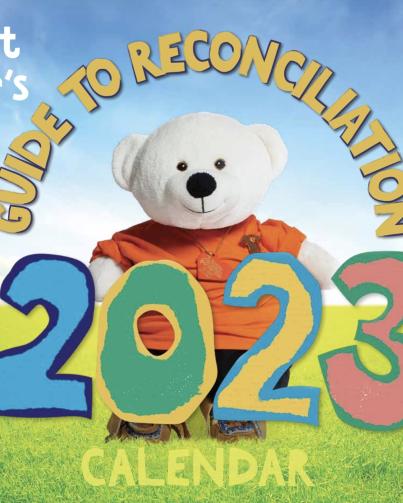 Calendar
Spirit Bear's calendar guides supporters through 12 months of fun and meaningful reconciliation activities in support of equity for First Nations children.