Our History
Building on the interest of First Nations child and family services leaders to create a national networking organization, the First Nations Child and Family Caring Society of Canada (the Caring Society) was developed at the Squamish First Nation in 1998 at a national meeting of First Nations child and family service agencies. Meeting delegates agreed that a national nonprofit organization was required to provide research, policy, professional development and networking to support First Nations child and family service agencies in caring for First Nations children, youth and families. An interim board was elected and the plan was approved at a second national meeting at Kingsclear First Nation in 1999.
Image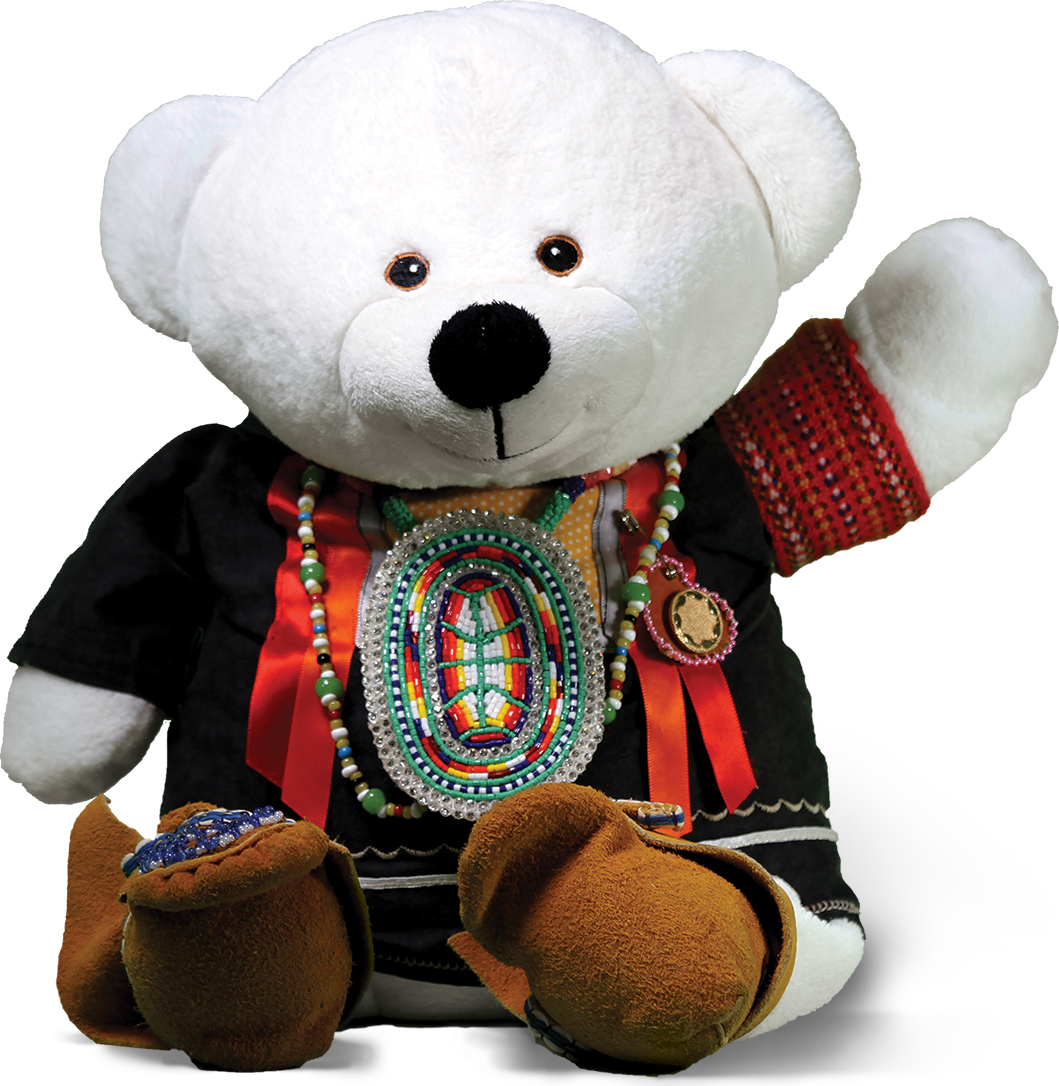 Image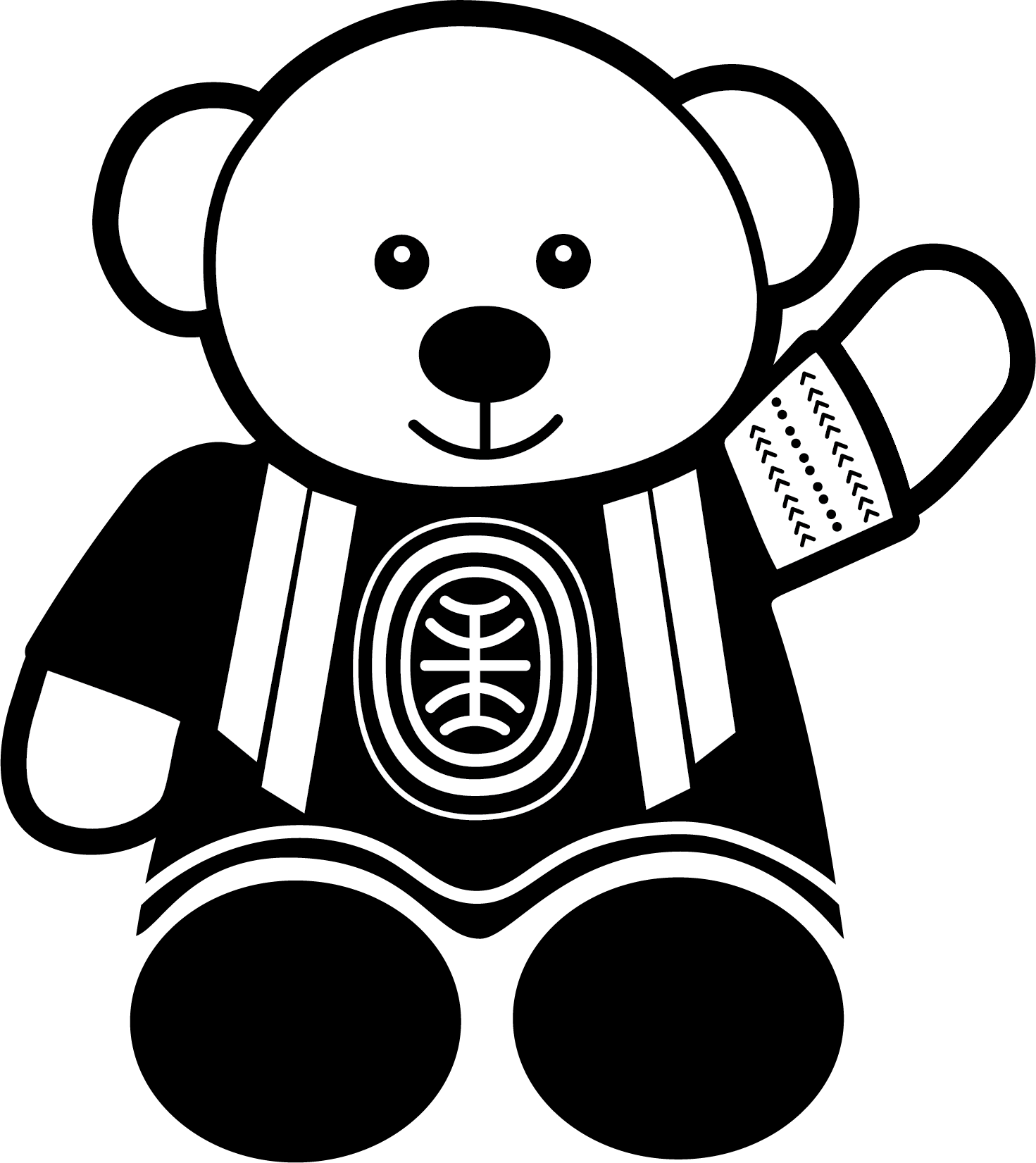 Today
The Caring Society works to ensure the safety and well-being of First Nations youth and their families through education initiatives, public policy campaigns and providing quality resources to support communities.

Using a reconciliation framework that addresses contemporary hardships for Indigenous families in ways that uplift all Canadians, the Caring Society champions culturally based equity for First Nations children and their families so that they can grow up safely at home, be healthy, achieve their dreams, celebrate their languages and culture and be proud of who they are. The Caring Society proudly works with our partners in Canada and around the world to promote the rights of Indigenous children.
The Caring Society Logo
"This design is a precious and sacred design to us. I first created the crow with egg concept in 1995 when my wife was pregnant with our child. I envisioned the crow was the messenger cradling the unborn fetus. I represented the fetus as an egg with a star at that time. I wanted to create a gentle and soft cozy feeling with the work. When the Squamish Nation Social Development office asked my wife and I to create a logo for this important National organization, I immediately thought of the crow with egg as the basic concept. I thought of the saying 'It takes a whole community to raise a child,' and represented that with several hands encircling the crow. I also thought of how important the entire family is in supporting the child. Much of my own healing comes from realizing that alcoholism and addiction is a long-term family disease, and the whole family needs to heal to support a healthy child. The family needs to rally around that child. The hands also represent the first time that all the First Nation's communities have come together to create this important national organization. The hands also represent the importance of celebrating all parts of who we are, all our multiple belongings. All the races are equal partners in protecting Mother Earth and the self-esteem of the child. Our children will Inherit Mother Earth from all their ancestors. The fetus concept came from a flyer we received in our Squamish Nation newsletter about the effects of drugs on an unborn child. This Was an example of a healthy fetus, next to an image of a newborn child going through cocaine withdrawal. My wife and I both wanted a logo that would emotionally and spiritually impact on everyone that the child is precious and must be protected. Our children must feel safe within their own families, and in the womb. The colors reinforce this message. We chose soft purple to represent healing, soft blue to represent serenity and calm - keeping the chaos at bay -and black and white representing the negative and positive forces impacting on the child and family. My wife and I have named the design The Cherished Child."
Mintle-e-da-us Wade Stephen Baker, 1999
Sky Spirit Studio: Art Images, North Vancouver, B.C.
Image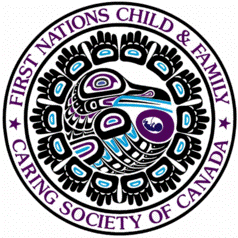 Learn More About 
Our Organization