May 10 is Spirit Bear's birthday and an important date in the history of Jordan's Principle at the Canadian Human Rights Tribunal.
The Tribunal's first non-compliance order called for Canada to fully implement Jordan's Principle by May 10, 2016. Unfortunately, it took several more years and many non-compliance orders (September 2016, May 2017, November 2017) against Canada before any real progress was made.
Jordan's Principle (www.jordansprinciple.ca) is a child first principle and legal rule named in memory of Jordan River Anderson. It ensures First Nations children receive the services and supports they need when they need them.
Show your support and "Bear Witness" to ensure Jordan's Principle is fully implemented. Here are some COVID-19 safe things you can do at home: 
Step One: Education
Step Two: Spread Awareness
Spread the word and post photos on social media using the hashtags #JordansPrinciple and #BearWitnessDay and tag us on Twitter at @SpiritBear and @CaringSociety, on Instagram through @SpiritBearandFriends, and follow and like our page on Facebook!
Host an online teddy bear tea party or bear birthday party to honour Jordan River Anderson and to learn about Jordan's Principle.
Reconciliation is all of us! Read this information sheet for ways you can help make a difference.
Hang out with your bears or favourite stuffed animal at home! Ask loved ones in your home to participate too! You can let your neighbours know that you are participating in Bear Witness Day by placing your teddy bear or a drawing of a bear in the window.
Step Three: Take Action
Reach out to provincial and territorial governments to make Spirit Bear Day a recognized holiday in every province and territory! So far, the province of Manitoba is the only province that has began the process of enacting Spirit Bear Day as a recognized holiday on May 10! Please click here to learn more about the Act in Manitoba and download the document below called "Bear Witness Day 2022" for how you can take part in making this day recognized in all provinces and territories! 
Implement the #SpiritBearPlan and write to your federally elected representative! First Nations children and families living on reserves and in the Territories receive public services funded by the federal government. Since confederation, these services have fallen significantly short of what other Canadians receive. This injustice needs to end and Spirit Bear's Plan will do just that! Here is his plan, so that you and your community can fully implement it too! 
 
As we look at past year's Bear Witness Day, feel free to click on this link to hear Senator Brian Francis make a statement on Bear Witness Day 2019, honouring Jordan River Anderson and expressing support for Jordan's Principle.
Image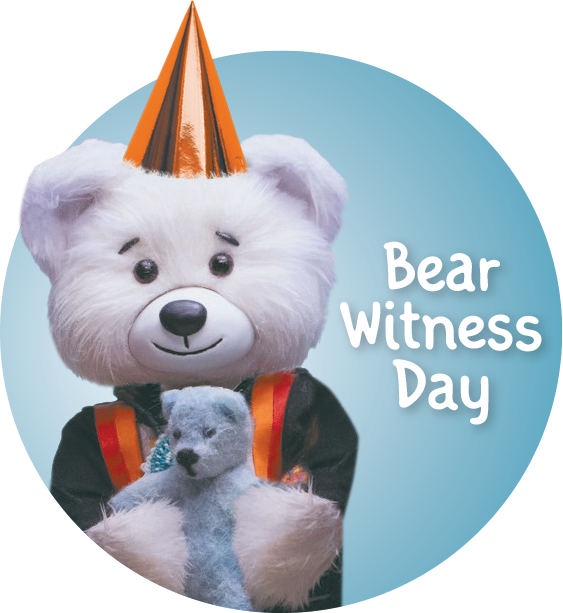 Image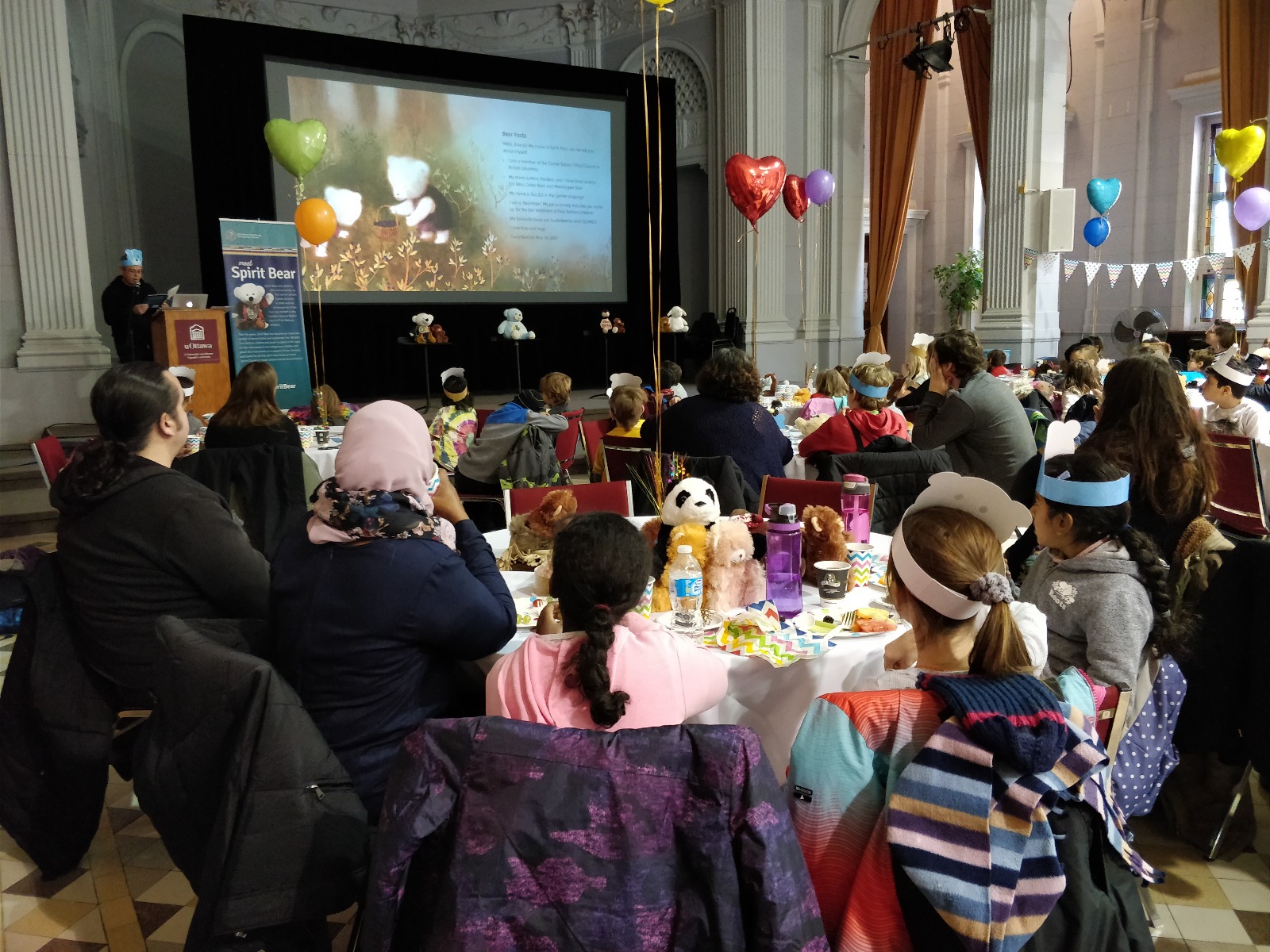 Teddy Bear Tea Party
Teddy Bear tea parties are a fantastic way to celebrate Bear Witness Day, and many of our other activities. Tea parties are already so much fun, why not include our teddy bears? Even better, you can easily hold a virtual Teddy Bear tea party!
Tea parties can be simple or as detailed as you'd like, here are some COVID-19 safe ideas:
Invite your friends, neighbours, classmates and loved ones at home to bring their teddy bears to an online teddy bear tea party. 
 
Have special snacks for you and your bear with the food that you already have a home. This is a great time to be creative!
 
Create your own Bear crown with the template below! Watch the tutorial video here.
 
Colour in and fill out our Bear Witness Day crossword, download below.;
 
Honour Jordan River Anderson and to learn more about Jordan's Principle.
 
Learn more about Spirit Bear and consider signing up for the Reconciliation Ambearrister program! 
Don't forget to tweet and post your photos using the hashtags #JordansPrinciple and #BearWitnessDay.